About us - Information for social landlords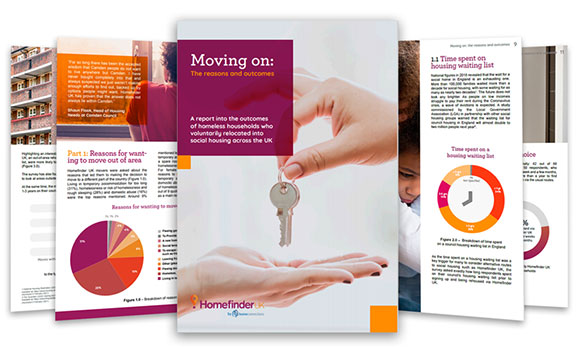 Homefinder UK is a national move-on service specialised in offering immediately available social housing, wheelchair accessible, retirement properties and some PRS for those in need. Since being established in 2013, the scheme has successfully rehoused over 1000 homeless households into permanent social housing across the country. 
Since 2018, we also run a dedicated move-on project for domestic abuse victims and survivors called Revive. This service has been Highly Commended by the prestigious UK Housing Awards 2020 in the 'Innovator of the year: Tenant services' category. 
We have also just published a white paper based on a survey of 690 homeless households that chose to rehouse nationally via Homefinder UK to avoid spending years on council housing waiting list. You can access the white paper here.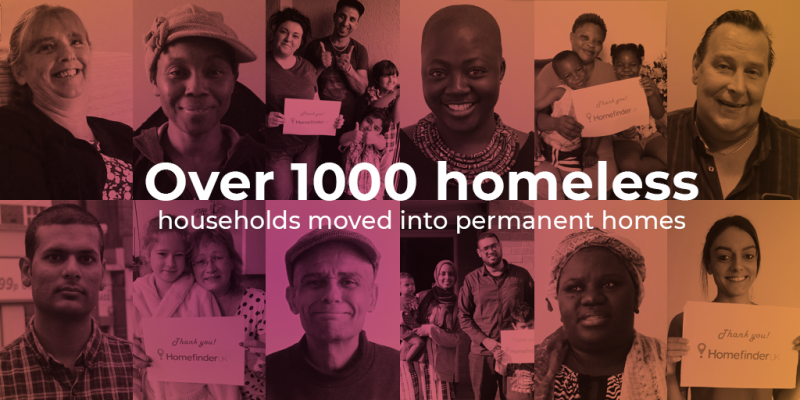 Housing for those who need it
The scheme is available to anyone willing to move nationwide including: 
Homeless households 
Applicants living in temporary accommodation 
Private sector tenants threatened with homelessness 
Overcrowded families & social tenants
Properties are made available by partner housing providers and advertised at any time. Uniquely, we also offer mutual exchanges through integration with House Exchange and thereby gain access to the national Homeswap Direct service.
Sign-up for full access to the scheme
Homefinder UK is the only national housing mobility scheme offering case management services to homeless applicants in the UK. 
Our case managers engage directly with home seekers in order to broker the move. This service can be used for FREE by home seekers of subscribed local authorities and housing associations.
The membership includes:
FREE property matching service available for your social housing applicants 
Unique case management service
Priority given in lettings for verified housing applicants
Unlimited moves for a fixed annual fee
Promotional material (including leaflets, posters & others)
Unique case management service available
Our unique case management service is available to applicants of all registered local authorities and housing associations for FREE. Our case managers will:
Liase with applicants regarding areas of choice and chances of success
Match properties to applicants based on criteria provided
Assist with any further application/paperwork necessary to secure the property
Liaise with all parties involved
Assist in obtaining references, arranging viewings and more!
Revive project - Relocation for domestic abuse survivors
Homefinder UK also offers a specialised service dedicated to provide move-on housing options for domestic abuse survivors, Revive. In just under 18 months, Revive has helped over 100 survivors to flee abuse and find a fresh start in a new part of the country. To subscribe to this service, email [email protected].
Ho

pe

- Homelessness Reduction Act software

Manage homeless prevention cases and your Homefinder UK applicants in one place. Homefinder UK can now be integrated to our unique and intuitive Homelessness Reduction Act (HRA) software, hope.