30/01/2023
The Dispute Service [TDS] is a not-for-profit organisation that provides a range of services for the private rented sector, including tenancy deposit schemes, mediation services and the tlyfe app for tenants.
Recently, TDS has been working alongside Homefinder UK, a national mobility scheme, which is working with the Home Office to help refugees find suitable and long-term housing within the private rented sector (PRS).
Securing a home for refugees
Homefinder UK is a non-profit organisation that is dedicated to helping those in need find appropriate housing. Working with the Home Office, they are looking for larger properties that can cater to refugee needs.  Meanwhile, the Refugee Council has set up a private rented sector scheme and a woman-only housing project to help new refugees find suitable housing and avoid homelessness.
TDS is asking all our agents and landlords with suitable homes to come forward and offer properties to let to participants in the Homefinder UK scheme, to help provide housing for the refugees.
Homefinder UK is not just about finding a house for refugees but also helping them find employment to sustain their rent payments. But unfortunately, the current housing shortage, particularly in congested areas such as London, is making it even more challenging for refugees to access private rented accommodation. Together, we can help refugees find a safe and secure home and begin the journey to rebuild their lives.
Homefinder UK is now offering private rental properties
Homefinder UK can now access private rental properties and help to provide refugees with additional move-on options. The properties benefit from 12-month Assured Shorthold Tenancies (AST) that can then be renewed or converted to rolling one-month tenancies.
How can private landlords help?
TDS and Homefinder UK are looking for committed private landlords that can offer:
Large properties to cater for large families
LHA rents
Long-term tenancies of at least one year
Homefinder UK receives referrals directly from local authorities. Their case managers will complete all references and checks on the household to ensure the landlord's property is matched to the right family. You will have a named account manager at Homefinder UK through the tenancy letting process and they will discuss incentives and fees. Contact Homefinder UK to find out more.
Are you a refugee seeking assistance to find a new home?
You might be able to use Homefinder UK's case management service to find available social housing or find a home in the private rented sector with a start tenancy of at least 12 months. 
Trusted, Easy, Deposit Protection
The Tenancy Deposit Scheme, the only not-for-profit government-approved tenancy deposit protection scheme in the UK, is the largest (by value) in England and Wales protecting over 1.6m deposits.
Trusted by agents and landlords, your deposits will be safe in the UK's longest-running scheme. Protect your tenants' deposits for free in our Custodial scheme or get the lowest rates for landlords or agents in our Insured scheme.
We provide an impartial mid-tenancy conciliation and mediation service as well end-of-tenancy dispute resolution service, both free of charge.  The TDS Academy is available for expert-led workshops, and we run regular webinars to keep you up to date. 
TDS is backed by RICS, Propertymark and NRLA.
For more information visit our website. We have an information lounge full of helpful guides, templates, case studies and the latest TDS news.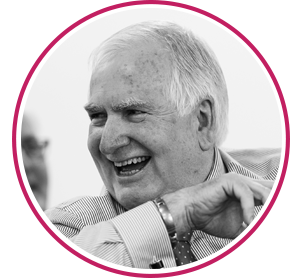 Written by Steve Harriott
Chief Executive of The Dispute Service Ltd.