A guide to living in Sheffield

Sheffield is the fifth largest city in the UK. It is located in the middle of the UK in South Yorkshire, England. The city has a large student population, meaning that life in the city can be jam-packed one day, and calm the next. Sheffield is a geographically diverse city. It is located close to the Peak District, which is known for some of England's most spectacular scenery. Much of the city is built on hillsides with views into the city centre or out to the countryside. If you love the great outdoors and fast-paced city life, there is nowhere better to live than Sheffield.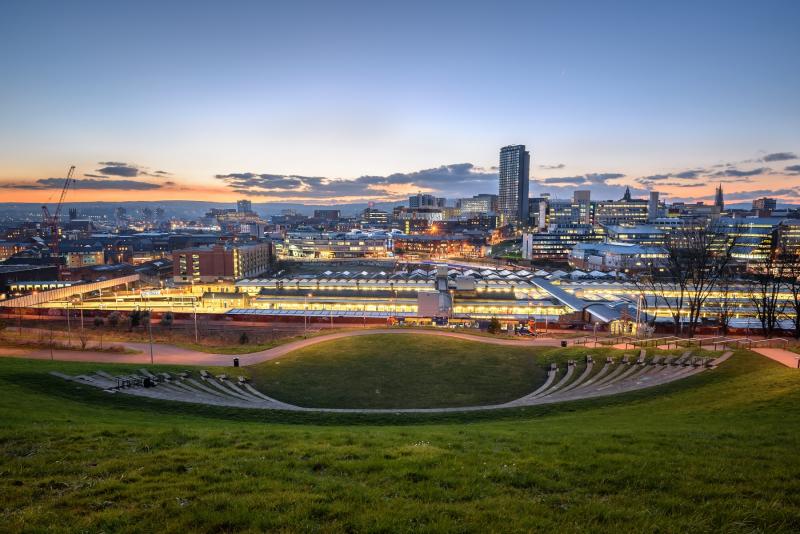 Things to do
The Sheffield Botanical Gardens are a must-visit. Sheffield also boasts some of the best theatres outside of London; for example the old Lyceum theatre. There are also a number of well-loved outdoor festivals held in Sheffield every year. For party lovers, this international city boasts a variety of nightclubs and bars ensuring everyone can find something for their liking.
Getting around Sheffield
You'll have no trouble getting around the city. You can use the Stagecoach Supertram network or hop on a local bus. The network is vast with no corner of the city not reached. Stagecoach Supertram: all trams are accessible, with regular stopping points throughout the city centre for your convenience. Located next to the M1, the city is easily accessible by car, and in good traffic, a drive to London can take around three hours.
Working in Sheffield
Sheffield is host to a thriving arts, music and cultural scene, as well as fast-growing digital and technology sectors. It's one of the best-connected cities in the UK and sits at the heart of a number of regional and national investment and regeneration programmes. 
Safe city
Sheffield is safer than other big cities. The UK Peace Index 2013, a study using Home Office data, found Sheffield to be England's safest major city. It's an easy-going and tolerant place to live, and local people welcome the contribution students make to life in the city.
Schools
There are 28 secondary schools in Sheffield. The top three highest rated schools are Notre Dame High School, Silverdale School and Tapton School. In terms of primary schools there are large numbers in every area so you will be spoilt for choice. Find schools near you on Sheffield Council website.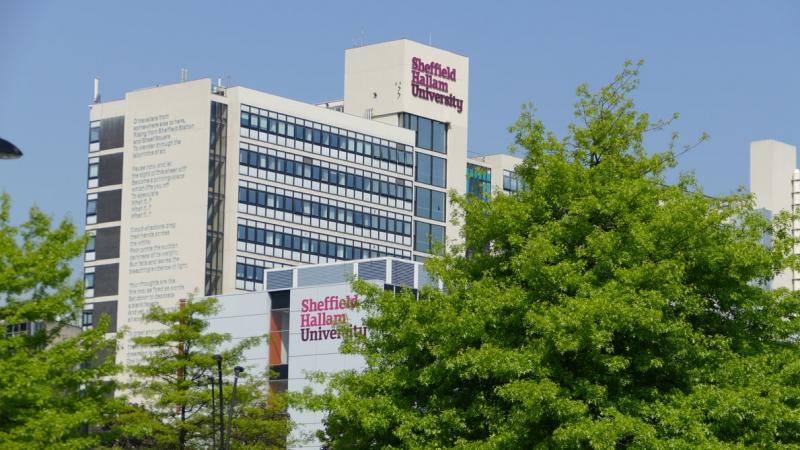 Universities
Founded in 1905, the University of Sheffield has grown in reputation and size to become one of the UK's leading universities. As part of the UK Russell Group, the University is a globally renowned, research-led institution. It accommodates 28,000 students including nearly 7,000 international students from 143 countries and over 8,000 members of staff. The University of Sheffield was voted number one in the Russell Group for overall student experience for the fourth year running in the Times Higher Education Student Experience Survey 2017. It is the university's sense of community that leads many students to settle in Sheffield after they graduate.
There is also Sheffield Hallam University, one of the UK's largest universities, with more than 31,500 students and 500 undergraduate and postgraduate courses. It is one of the UK's largest providers of health and social care courses, teacher training, and sport courses. City Campus is located in the city centre, close to Sheffield railway station, and Collegiate Campus is just two miles away.
The cost of living is less here than in just about every other university town in the UK.
Eating and Drinking
Reflective of Sheffield's diverse population, the city's food scene has something to offer whatever you fancy. Whilst there's plenty of popular chains on offer, Sheffield also boasts a thriving independent scene. Here you'll discover artisan cafes, cool coffee houses, mouth-watering street food and creative restaurants using local produce.
If you're a beer fan, you'll appreciate that Sheffield is at the forefront of the British craft beer scene. On a typical day, around 400 different, unique beers can be found in the city's rustic pubs and quirky bars. 
Nightlife
The student population means that nightlife in Sheffield is essentially 24/7. There's always somewhere to go. Clubs span across genres: dance, rock, indie, punk, pop, you name it. View the list of nightclubs.
Local amenities such as hospitals, doctors, chemists, schools can be viewed for each property on our website.
Search for immediately available social housing properties in Sheffield via Homefinder UK.