A guide to living in Preston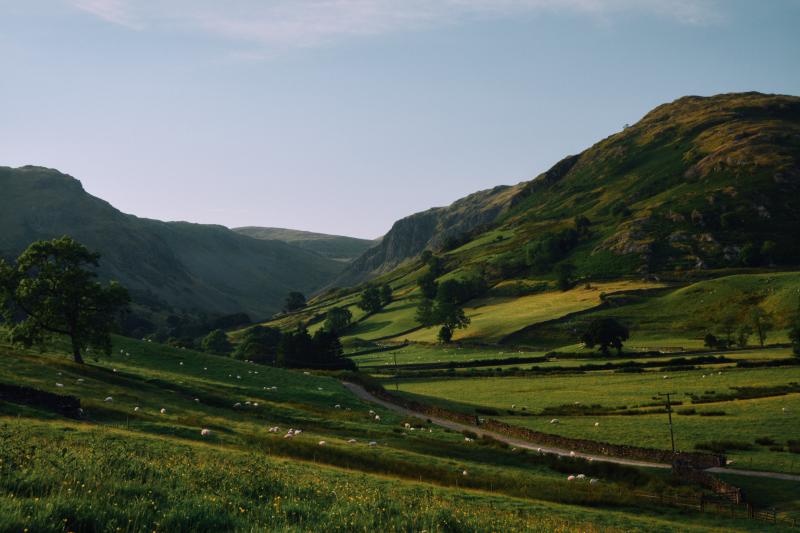 Nestled in the heart of Lancashire, Preston is built on a rich history. The city comes to life with its variety of energetic events throughout the year. It is located just 15 miles from the coastal Blackpool. The Lake District (photo on the right) can be reached within 45 minutes. The city is known for having the oldest continuously used football league ground in the world, the Preston's Deepdale stadium. Preston is also the home to the renowned Ribble Steam Railway, located in the Riversway area.
Things to do
The city has plenty of green spaces, wildlife habitats and play-areas making it extremely child-friendly. In fact, the city offers seven large parks and gardens, all equally beautiful and celebrated in their own right. Take your pick for a relaxing day out in nature. 
There are more than 160 miles of footpaths and bridleways. You can take your bicycle and enjoy the different landscapes that surround the city by taking the Guild Wheel - a 21 mile 'greenway' encircling the city of Preston. Visit the docks and marina to see a bit of history. The area was recently revitalised, but you can still see anything from stream trains and boating to waterfront living.
Getting around Preston

Bus travel in and around Preston is a convenient and cost-effective way to explore and move around the city. Prestonbus is the main service. If you prefer a bike, Preston is also easy to get around on two wheels.
Preston railway station is a central station on the West Coast Main Line, with routes going across North-West England. Preston has a direct link to London, Euston Station, with a train service that runs every hour and takes 2 hours and 15 minutes. Trains to Manchester run every 20 minutes and take approximately 40 minutes.
If you plan on traveling by car, you have many options as major A roads run through Preston. There are also four motorways that cross each side of Preston and can lead you in any direction. By air, Preston is within a 30-minutes' drive from Blackpool International Airport. And it's a maximum 1-hour drive to Liverpool John Lennon Airport and Manchester Airport.
Schools & universities
There are 11 primary and 5 secondary public schools in Preston. Many schools also offer before and after-school childcare provision. Your chosen school will be able to advise on what's on offer.
Sixth largest university in the country, the University of Central Lancashire is located in Preston. The University was formerly known as The Harris Institute and, more recently, as Lancashire Polytechnic. "UCLan" offers world-class educational facilities and has over 33,000 students.
Working in Preston
This city has great employment prospects. In 2016, Preston was named the best city in north-west England to live and work. See available vacancies.
Eating & drinking
You can find a great variety of restaurants offering a wide selection of cuisines, that range from traditional British, to Italian, Mexican, Indian and much more. Places like Prezzo, EastZEast and The Sparling are just a few that deserve a visit.
Shopping
Lancashire's shopping destination, Preston has two shopping centres boasting numerous high street brands. Visit the Miller Arcade to find a small selection of independent and famous brand shops. The incredibly unique shopping centre is also a must-go for architecture fans. The Victorian building was constructed in 1899 and modelled on the larger Burlington Arcade in London.
Nightlife
If you're looking for a fun night out with friends or family, Preston has a wide selection of places to enjoy. From traditional pubs, to cosmopolitan cocktail bars and popular nightclubs, Preston will certainly accommodate your needs and interests. The city is also known for being a safe environment for nights out. 
Local amenities such as hospitals, doctors, chemists and schools can be viewed for each property on our website. 
Search for immediately available social housing properties in Preston via Homefinder UK.