A guide to living in Newcastle Upon Tyne
Newcastle Upon Tyne known as Newcastle, is the most populated city in the North East of England. The city is emerging as one of the fastest growing and arguably one of the friendliest cities in the UK. The city is one of the most vibrant, cultural and artistic destinations in Europe, and one of the driest cities in the UK.

City areas
The historic heart of Newcastle is the Grainger Town area. Some of Newcastle upon Tyne's finest buildings and streets lie within this area of the city centre. Here you'll find the well-loved Grainger Market, Theatre Royal, Grey Street, Grainger Street and Clayton Street. The Tyne Gorge, on the South bank, is known for a series of dramatic bridges, including the Tyne Bridge. An innovative tilting bridge, the Gateshead Millennium Bridge was commissioned by Gateshead Council. It skillfully integrates the older Newcastle Quayside with major cultural developments in Gateshead.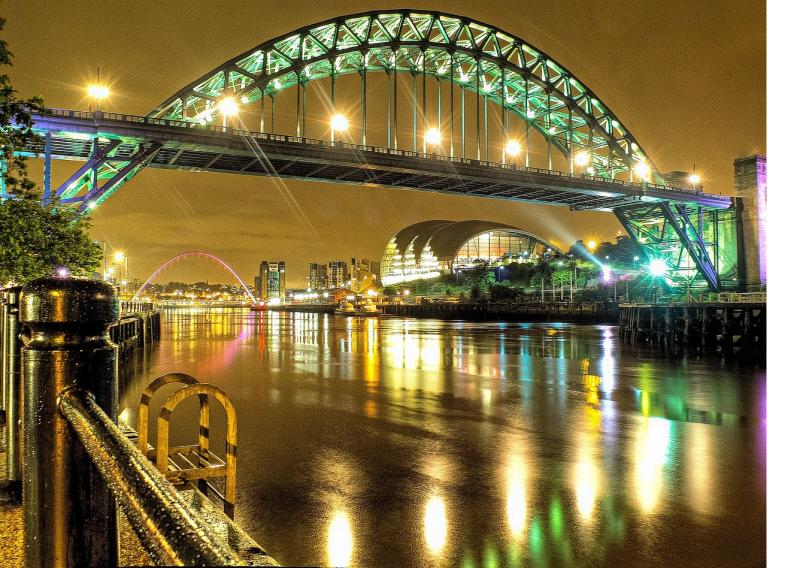 Getting around Newcastle
Newcastle is a rather compact city centre, which is not ideal for people commuting by car in the morning rush-hour. However, Newcastle's public transport network is highly efficient. Tyne and Wear Metro connects the city centre with Gateshead, Sunderland, the coast, Newcastle Airport and the railway station.
Schools
There are 16 secondary schools in Newcastle. The top three highest rated schools are Royal Grammar School, Central Newcastle High School & Newcastle-upon-Tyne Church High School. In terms of primary schools there are vast numbers in every area so you will be spoilt for choice. Find schools near you on Newcastle City Council website.
Parks
Immediately to the northwest of the city centre is Leazes Park. And just around the corner is St James' Park, the stadium home of Newcastle United F.C. Another green space in Newcastle is the Town Moor, lying immediately north of the city centre. It is larger than London's famous Hyde Park and Hampstead Heath put together.
Shopping
There are several major shopping areas in Newcastle City Centre. The largest of these is the Eldon Square Shopping Centre, one of the largest city centre shopping complexes in the UK. Or head to lively Northumberland Street, where you'll find all your high-street favourites from H&M to Primark.
Eating & drinking 
The Newcastle and Gateshead Quaysides are a thriving, cosmopolitan area with bars, restaurants and public spaces. The city has a wide variety of restaurants featuring cuisines from every corner of the globe. Newcastle is also one of 7 cities in the UK that has a China Town. Head to Stowell Street and take your pick of superb Chinese restaurants.