A guide to living in Liverpool
Liverpool is a popular city to relocate to thanks to its rich history, plentiful job opportunities & low cost of living. It's the sixth largest city in the United Kingdom. Located in North West England, it sits within the metropolitan county of Merseyside.
 Liverpool's status as a port city has contributed to its diverse population. The city is home to the oldest Black African community in the country and the oldest Chinese community in Europe.
Liverpool is not only famous for The Beatles, world-class football, culture and stunning cathedrals but also its dining scene, nightlife and more. Read below: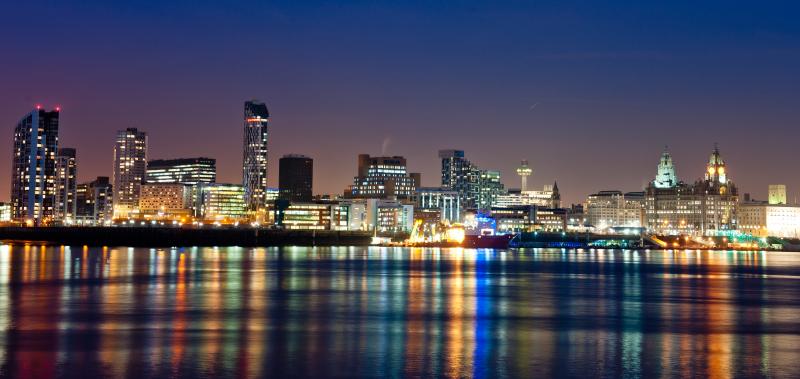 Education
The best public schools are St Edward's College, King David High School and St Hilda's Church of England High School. In terms of primary schools there are vast numbers in every area so you will be spoilt for choice. Find schools near you on Liverpool Council website.
There are four universities with exceptional track records across a broad spectrum of disciplines: Liverpool University, Hope University, Edge Hill University, and John Moores University. They all contribute to the city's incredible atmosphere and energetic nightlife, as well as its academic excellence.
Getting around Liverpool
To avoid being stuck in the morning rush-hour, it is advisable to use public transport. It's quicker, cheaper and you will probably stop a lot closer to your office than your car does. Liverpool has four main train stations that serve the four key areas of the city centre. These areas are Lime Street, James Street, Liverpool Central and Moorfields. 
Operated by Merseyrail, each of these stations links the city centre with all other areas in the Merseyside area. Services run every 15 minutes from all regional stations into the city. Alternatively, all local bus routes arrive at and depart from Queen Square and Paradise Street. Mersey Travel runs a late-night bus service every Friday and Saturday night.
Eating & drinking 
Liverpool's dining scene is fantastically varied, from simple dishes to the finest foods from around the world. One of the best districts to eat in is Hope Street or St George's Quarter at the heart of the city. Check out the best restaurants here. The region also boasts fabulous food festivals and fantastic farmers' markets. 
Liverpool's favourite local dish – scouse! A tasty stew of meat and vegetables, served with crusty bread and beetroot or red cabbage (depending on personal preference). It's how the people of Liverpool got their nickname 'Scousers' and is on the menu at many cafes and restaurants.
Nightlife
Much of Liverpool's nightlife drinking culture is based around the Ropewalks area with the action focused on Concert Square. There is also a number of chic designer bars at the Albert Dock including well-renowned, Baby Cream. And Victoria Street, in the business district, is another fast-developing area for bars and nightlife.
Did you know?
In contrast to much of the rest of the country, striking up a conversation with a stranger is fine pretty much anywhere in Liverpool. On the train, on the bus, on the bog - all great opportunities to chat!
Local amenities such as hospitals, doctors, chemists, schools, etc. can be viewed for each property on our website.
Search for immediately available social housing properties in Liverpool via Homefinder UK.