A guide to living in Bradford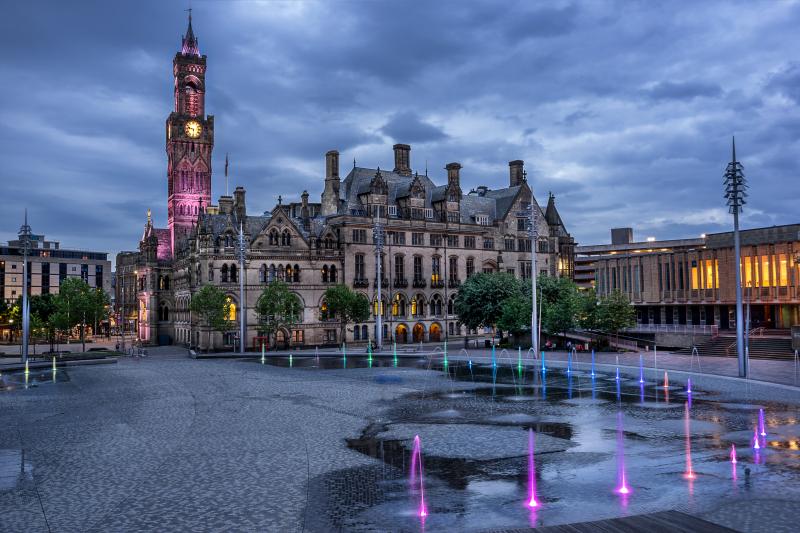 Bradford is becoming a cosmopolitan, stylish and desirable place to live and work. Located in West Yorkshire, the city is benefiting from investment in regeneration projects that are worth millions of pounds. Although work is not complete, the city has already seen incredible transformation. The city has a diverse range of cultures. Since the 19th century, it welcomed immigrants from Ireland, Germany, Poland, Lithuania, Pakistan, India, Bangladesh and many others. 
Bradford has emerged as a tourist destination becoming the first UNESCO City of Film. Other attractions include the National Science and Media Museum, Bradford City Park, the Alhambra theatre and Cartwright Hall.
Things to do in Bradford
In the city centre, you can enjoy the National Science and Media Museum. You'll find there 8 floors of free galleries plus a packed programme of events and family activities. On top of that, the Museum features 3 cinemas including the UK's first IMAX.
Looking to escape the stress of working in the office during the lunchbreak or fancy a family day out? Unconventionally, Bradford's city centre would be the place to go and relax. Here you'll discover some of the most exclusive parks and gardens including Mughal Garden and Shalamar Gardens.
Saltaire is a Victorian model village, designated a World Heritage Site by UNESCO. This must-see historic attraction is located just on the outskirts of Bradford. In addition to the unique heritage, Bradford city centre offers a variety of boutiques, vintage shops and regular markets.
Working in Bradford
According to its local authority, Bradford has over 15,200 businesses employing more than 192,200 people. The city is primarily defined as a "producer city". There are a large number of production businesses in manufacturing, energy and utilities. The other large sectors are retail, financial and business services, public sector and accommodation/food industry. You will not miss out on work opportunities by moving to this vibrant city!
Getting to and around Bradford
Bradford has excellent rail links and is served by two central train stations; Bradford Interchange and Bradford Forster Square. Services from these stations go to London, Manchester and further afield. Bradford's own motorway, the M606 links with the M1, A1 and M6 via the M62. Travelling between Bradford's towns and villages is made easy with frequent bus services and steam trains. On a work-day, the best way of commuting into Bradford is by bus.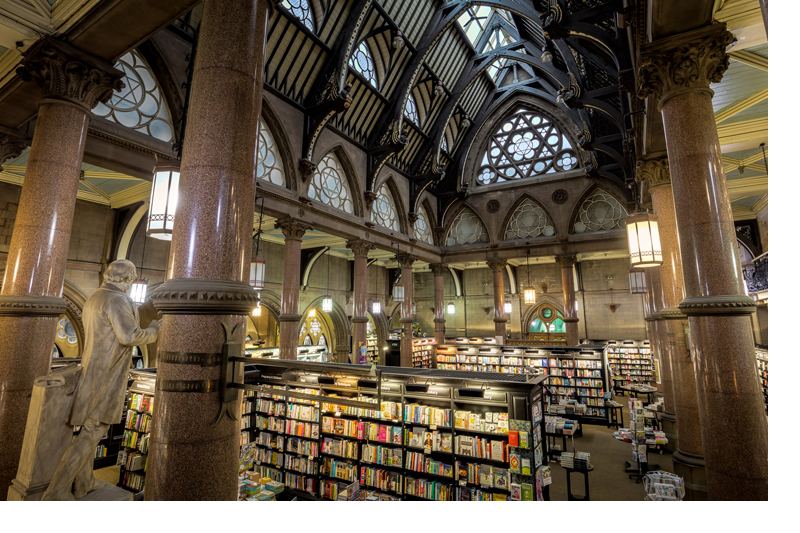 Education
There are more than 60 primary schools and over 34 secondary schools in Bradford. 
The University of Bradford is located directly in the city of Bradford and is a public, plate glass university. There are two campuses: the main campus located on Richmond Road and the School of Management at Emm Lane.
Eating and Drinking
Bradford's dining scene caters for all tastes and budgets with many excellent international options located around the Centenary Square development. The city has some of the best Asian restaurants in Yorkshire and has won Britain's Curry Capital award six times.
After a day exploring Saltaire, indulge in one of their Chinese, Spanish Tapas or French restaurants. Alternatively, visit a traditional village pub at the picturesque Brontë Country.
Shopping
Bradford offers a wide range of shopping centres including The Broadway, Kirkgate Centre and Forster Square Shopping Park. Each centre offers a multitude of brands as well as food and drink facilities making for a pleasurable shopping experience. Looking for boutiques, vintage shops and regular markets? Visit Victorian model village, Saltaire.
Bradford also has some of the best Asian shops in the country, including Bombay Stores, the UK's largest department store. The list of shops could go on and on!
Nightlife
Bradford has many good quality pubs and clubs to choose from during the night as well as the day. Bradford is known for its beer festivals that take place throughout the year in the city. Plus, many bars serve a wide range of guest ales making Bradford a sought-after location for beer lovers.
Local amenities such as Hospitals, Doctors, Chemists, and Schools can be viewed for each property on our website. Search here for social housing properties available immediately via Homefinder UK in Bradford.