A guide to living in Birmingham
Birmingham has vibrant art, music and culinary scenes and is home to many celebrated institutions. These include the Birmingham Repertory Theatre and the Barber Institute of Fine Arts.
Birmingham is also home to Europe's largest leisure and entertainment complex 'Star City'. Here, you can enjoy a cinema, golf complex, bowling, football centre and many international restaurants, all under one roof.
Shopping
The famous Bullring and Grand Central shopping destination is situated in Birmingham, with over 200 shops including a huge Selfridges.
Prefer shopping on a smaller scale? Then explore the independent shops in Digbeth, recently named the Coolest Neighbourhood in Britain by the Sunday Times.
The 'Balti Triangle' area also has many shops selling the finest of South Asian fashion at affordable prices. So, whether looking for a new sari or shalwar kameez, you will have ample choice.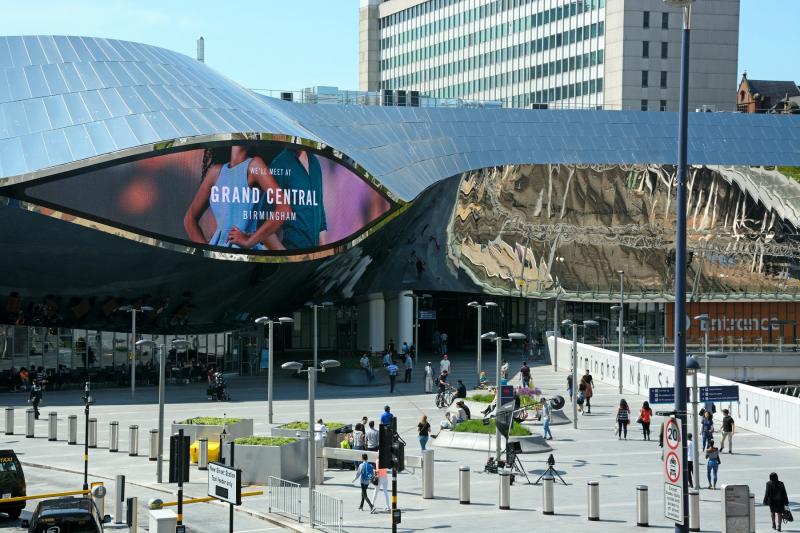 Food & Drink
Restaurants in Birmingham serve cuisine from every corner of the globe and offer a wide range of settings, from street markets to swanky Michelin starred venues.  And with a first-class selection of vegetarian and vegan restaurants  and those serving Halal food, whatever your requirements, you're covered.
Love nothing better than a fiery curry? Then you'll be thrilled with the famous 'Balti Triangle' – an area brimming with curry houses ready to welcome you in. The area's name comes from the beloved Balti – a curry served in the same wok-style steel dish it's cooked in.
During the festive season, Birmingham plays host to the UK's largest outdoor Christmas market. An occasion that sees the city centre's streets fill with charming cabins offering delicious treats.  

Nightlife
People come from near and far to experience Birmingham's world class nightlife. The city centre comes alive at night offering countless nightclubs to dance the night away. And if commercial pop isn't to your taste, head down to Digbeth. Here you'll find delightfully quirky clubs and large underground raves such as the Rainbow Venues.
Schools & Education
The city is home to many primary and secondary schools across all areas so you will be spoilt for choice.
Birmingham is home to six universities and is the largest centre of higher education in the country outside London. The largest of them all, the University of Birmingham, is amongst some of the best universities in the world. Aston University, Birmingham City University and Newman University also stand as high achieving educational institutions within the city.
Transport
Birmingham airport is located 6 miles east of the city centre – in Solihull. Birmingham airport operates flights to destinations in Europe, the Americas, Africa, Asia, the Middle East and Oceania.
Birmingham's busy New Street Station connects to all the main UK cities with journeys to London taking less than two hours. The most frequently used form of public transport in the West Midlands is the bus, and there are approximately 50 operators of local bus services in the region.
Did you know?
Birmingham has more canals than Venice in Italy. Frequent canal cruises offer a relaxing way to see the city from a different perspective.

Considering to move to Birmingham? Contact our case managers to find your new home today!